Genevieve Jordan Reckling
"Creating art in one form or another has been a major part of my life – it's like breathing."
– Genevieve Jordan Reckling
Selected Work
Genevieve's paintings are in collections all over the world.
About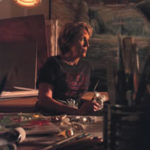 Specializing in oil painting, Genevieve's interpretations blend realism and abstraction, emphasizing a soft, poetic palette. Since 1972, she has been represented by the finest art galleries throughout the United States.
Born in St. Louis, Genevieve grew up in Houston where she also raised her own family. She has made Phoenix home since 1968. She studied art at the Houston Museum of Fine Arts School, University of Texas at Austin and Arizona State University.